Jade Jewelry
Generations of customers have looked to Gump's for the finest jade jewelry — and it's no wonder. With a variety of unique and unforgettable designs, our collections include something to suit everyone's personal style.
Shop All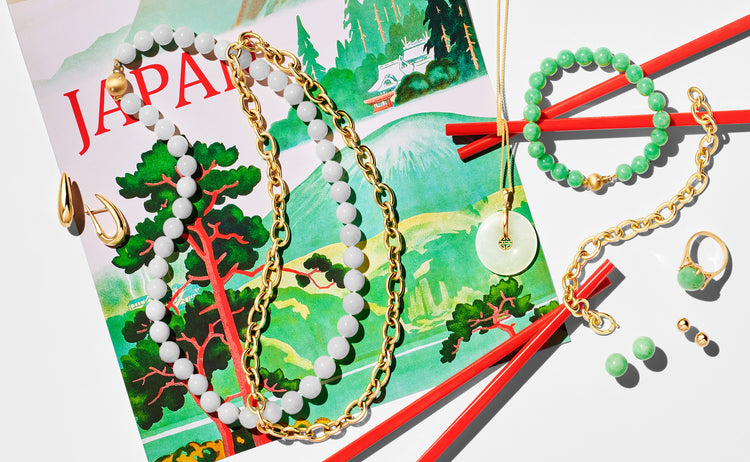 Throughout history, jade has been more highly prized than any other gemstone. Once considered more precious than gold, jade is believed to possess spiritual and mystical properties. While that may be true, we simply love it for its timeless beauty.
Shop Now
Our History: Gump's Jade Room
Gump's reputation for fine jade was secured with the opening of its Jade Room in the early 1900s; collectors made it a destination for more than eight decades. Designed to celebrate the gemstone known in Asia as the "Stone of Heaven," the room displayed the art of jade carving in the form of flowers, statues, ceremonial vessels and jewelry. Today, the room may be gone, but our love for jade continues. Forever evolving, yet always timeless, our jade jewelry collection offers its wearer their own piece of heaven.