Gump's Presents
2023 Events
Please join us at 250 Post Street in San Francisco for our special events featuring the latest collections from distinctive brands and our extraordinary award-winning jewelry designers.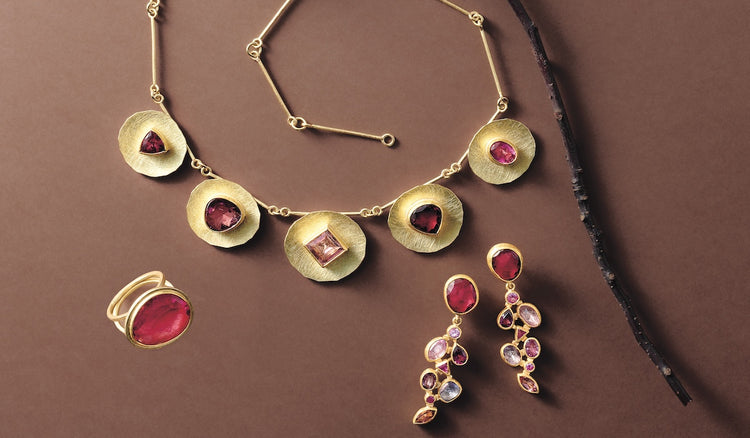 Petra Class
Classically trained as a goldsmith in Germany, this San Francisco-based jewelry designer has been handcrafting sculptural jewelry for more than 25 years. Petra Class is best known for creating artful, wearable pieces with a contemporary aesthetic.
Shop the Collection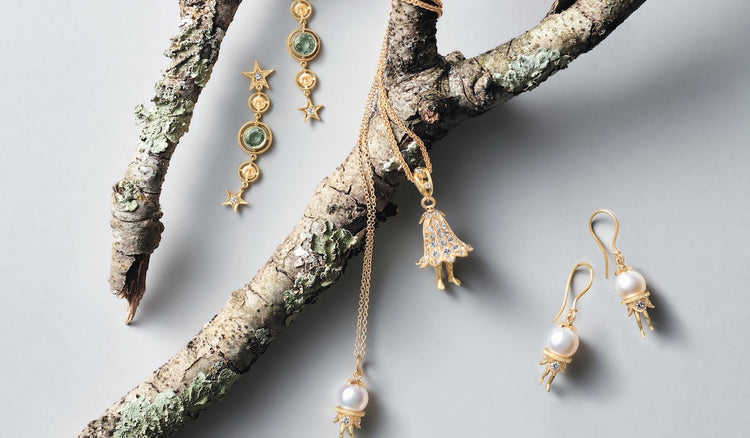 Anthony Lent
A master jeweler and goldsmith, Anthony Lent has been handcrafting exceptional pieces since the 1960s. Known for his whimsical designs, he draws inspiration from a vast range of subjects, including the Art Nouveau movement, early animation, mythology and the natural world.
Shop the Collection
Thomas Glenn Ornaments Personal Appearance & Signing
With its bold statements in unexpected color and wildly imaginative designs, each Thomas Glenn ornament is truly a unique work of art. This collection of modern-day creations is designed in the U.S., and then handcrafted in Poland, where skilled artisans using glass-making techniques that are centuries-old. We invite you to meet owner/designer Brent Lawyer, who will be on hand to sign your Thomas Glenn purchase.
Shop the Collection
Gump's San Francisco, Supporting Sponsor of Festival Napa Valley 2022
Festival Napa Valley celebrated its 16th season, with Gump's San Francisco as a Supporting Sponsor.   This iconic arts festival brought world-class performances to classic Napa Valley settings, with innovative programming featuring renowned artists and emerging talent.  Over 10,000 attendees gathered in California's wine country for ten days of inspired performances and hospitality. 
Festival Attendees and Patrons are invited to experience Gump's private shopping services for jewelry, decor, gifts and more at our store at 250 Post Street, San Francisco -- just steps from Union Square.
We wish you all as much excitement as you return to creating special memories with friends and loved ones this summer.  Learn more about Festival Napa Valley >
Charles Krug Winery in Napa Valley, CA
Gump's San Francisco partners with Festival Napa Valley for the Inaugural Angel of the Arts Award
On June 22, 2022 Festival Napa Valley's highest honor, the inaugural Angels of the Arts Award, was presented to Jan Shrem and Maria Manetti Shrem in recognition of the couple's generosity and commitment to education and the arts. Their work has benefitted Festival Napa Valley and many other cultural institutions both in California and internationally.
Our Gump's San Francisco team had a special surprise to help the couple commemorate the occasion. Gump's Jewelry team created two bespoke pins especially for the Manetti Shrems, featuring diamonds and sapphires set in white gold. Gump's Jewelry team was thrilled to continue a long tradition of custom designed jewelry created in partnership with some of the world's best designers.
We are pleased to support Festival Napa Valley's 2022 Summer Program, coming up July 15-24, 2002. How can we help make your special events unforgettable this summer?
Festival Napa Valley's Tessa Edwards surprised Jan Shrem and Maria Manetti Shrem, the inaugural honorees of the Angels of the Arts Award, with bespoke diamond and sapphire pins from Gump's San Francisco.

Photos by Drew Altizer Photography

Left to right: Tessa Edwards, Festival Napa Valley; Marc Capalbo, Gump's San Francisco; Maria Manetti Shrem, Angels of the Arts Award honoree; Jessica Mitchell, Gump's San Francisco; Richard Walker, Festival Napa Valley